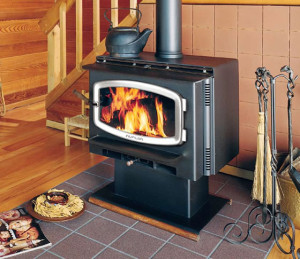 Considering purchasing a wood-burning cook stove? Wood-burning stoves are a fantastic source of supplemental heat and offer a unique charm that harkens back to the rustic living of early homesteaders. And with recent shifts in nutrition recommendations in which experts are recommending that people "cook like their grandmothers," wood-burning stoves with cooktops seem like a natural choice.
"Cook Like My Grandmother?"
If you've seen this phrase laced into headlines and articles about "eating more butter" or "fat being back," you're likely already aware that many experts are denouncing the low-fat fad that grew to popularity in the 1970s and 1980s. In an effort to encourage a new way of thinking about food, the phrase "cook like your grandmother" came into being. Its goal is to encourage people to eat more fresh vegetables and replace processed, "low-fat" or "fat-free" items for more natural options such as butter and healthy oils.
Why a Wood-Burning Cook Stove?
Although your family won't likely use a wood-burning cook stove in the way your ancestors did (gathered around the stove, a home's primary source of heat, for warmth day and night), you'll certainly enjoy its convenient dual-purpose functionality. By installing a wood-burning cook stove in a living room or den, you'll add a new level of cozy ambience and gain the opportunity to really cook like your grandmother!
What Can I Cook?
We can't think of a much better way to stay warm and cozy on a winter day than throwing some wood in a stove and putting on a pot of soup or stew. All you'll need is a cast iron Dutch oven. Add your favorite mix of chopped veggies (red potatoes, onions, carrots, and celery are our favorites), stew meat, beef broth to cover, and salt and pepper to taste, and you'll have a hearty beef stew in just a few hours.
Essentially anything you would cook in a crock pot can be cooked on a wood-burning cook stove. Movie night with the family? Simmer hot chocolate or pop stove-top popcorn. The options are endless!
If you're interested in learning more about our wood-burning cook stoves, contact us today! Our team will walk you through your options and help you make the best selection for your family. *Please note our Avalon cook stove is not available for purchase online. Stop by our store for more information.